Your clinical practice is your baby.
____________________
You've dedicated your professional life to expanding your knowledge, honing your craft, and helping others
AND THROUGH THIS DEDICATION YOU'VE BEEN ABLE TO…
Feel good about the way you are aiding others and the impact you are making on your neighborhood
Become a change-agent for those who would have struggled to make progress on their own.
Establish a solid and connected presence in the therapeutic community
And answer the call to help while making a pretty decent living at it too
But as your caseload got closer and closer to full…
You realized the amount of hours and energy you poured into your clients had an inverse relationship to the amount of money and satisfaction you got back.
So, you settled. You decided that this level of success was enough for you and that giving back to your community was all the gratification you really needed.
And you were happy. For a while…
THEN, SOMEWHERE INSIDE A TINY VOICE STARTED TO WHISPER, "YOU ARE MEANT FOR SO MUCH MORE."
and you found yourself yearning for a chance to make a greater impact and a greater income
Even though you had reached a significant milestone and your dreams were coming true, you had to admit the limited amount of people you could help, and money you could make, felt a bit stifling.
In fact, you felt utterly suffocated and boxed in.
You knew that your education, training, expertise, and experience had to mean more than the 15 - 20 people you could help on a weekly basis.
You'd sort of heard about having an online income stream and the fact that you could create courses, digital products, or even offer coaching on the side.
So, you took to the internet…
You opened 75 different tabs and dove into everything you could about making money online. But within five minutes you had broken out in a cold sweat, paralyzed by the amount of information you had just consumed.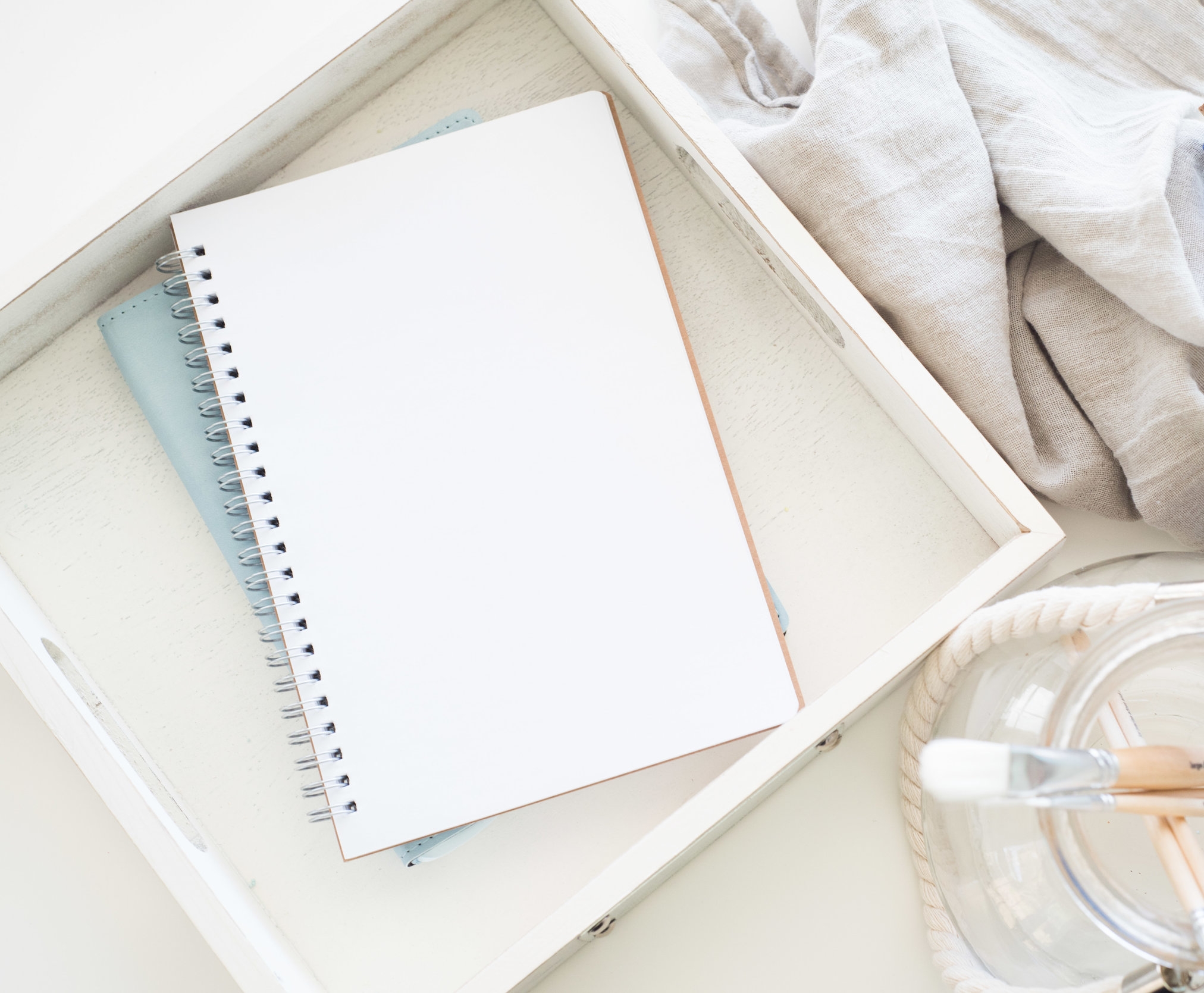 You're on the brink of growth…
You feel defeated. And frustrated. And overwhelmed. You know you need to scale your private practice, not only to feel valued financially, but to feel fulfilled and continue to be of service to those in need. But, you also know that you're not interested in short changing your caseload or your clinical practice.
You're positive that if you try to sort through everything you need to make an online income stream work, you're going to spend weeks, months, or even years distracted from the profession that got you here in the first place – therapy.
You need to cut through all the noise out there trying to teach you a gazillion different strategies and find a clear cut path toward a bigger reach and a bigger bank account.
You're ready for step-by-step guidance that is going to walk you through everything you need to know - and bypass everything you dont - and help you start making money in a fraction of the time it would take if you tried to do it on your own.
Side Hustle Support Group is a six-month, live, mentorship that guides you to
SCALE YOURSELF AND YOUR PRACTICE WITH AN ONLINE INCOME STREAM
SIDE HUSTLE ISN'T A COURSE
You won't be inundated with a ton of overwhelming information and left out in the wind to sort through it alone
AND IT ISN'T A MASTERMIND
You won't be on semi-regular calls with dozens of other members talking about vague strategies or high-level concepts
IN FACT, IT'S AN IN-THE-TRENCHES, TAILOR-MADE MENTORSHIP
_______________________
when you sign up for side hustle support group
1 BELONGING
You will work hand-in-hand with me and a few, hand-selected colleagues in your industry to create a sustainable side hustle.
2 CONFIDENCE
You will believe in your ability to create an online community, nurture your audience, understand their needs, and deliver them a desireable, profitable product.
3 KNOW-HOW
You will understand all of the necessary softwares and grasp all of the technical skills/requirements to build and promote your online offering to your eager audience.
4 CERTAINTY
You will feel confident that the marketing strategies you learn are a direct route to a viable and lucrative income stream.
5 MASTERY
You will master an online process that can be used over and over again any time you want to create and sell something new.

6 GROWTH
You will not only scale your practice in impact and income, you will be honoring the part of yourself that was meant for more and allowing it to thrive.

Every Monday you'll receive a brand-new lesson about building a side hustle.
Each Wednesday you can hop into the optional open office hours, at your convenience, to ask questions.
Then, Friday Mornings, you'll participate in a co-working call and create tangible, marketing assets for your online income stream.
1 Month One:

Validate Your Offer
LESSONS:
Together, we will explore who the ideal customer is for your online offer. You will spend time identifying their pain points and the obstacles that keep them from their ideal results. You will also work on understanding their buying psychology and purchasing power so your offer is completely aligned with their needs.
CO-WORKING CALLS:
On our group calls, we will dive deep into who you are called to serve through your online income. You will end the month with a complete, customized outline of whatever product you are offering for sale.
MONTH ONE:
July 2019
New Lessons Drop Monday
Weekly Office Hours Wednesday
____________
CO-WORK:
Weekly Calls
2 Month Two:

Brand Your Offer
LESSONS:
During month two, you will set the foundation of your online offer by ensuring that what you are selling matches the needs of the customer you outlined in month one. You will fully conceptualize what you are selling and how it solves your ideal customer's problems, helps them overcome obstacles, and delivers them results.
CO-WORKING CALLS:
In group, you will dive deep into why you are offering this product for sale and how it will help the people who buy it. You will end the month with a written sales page that represents your brand message and positions your desireable product.
MONTH TWO:
August 2019
New Lessons Drop Monday
Weekly Office Hours Wednesday
____________
CO-WORK:
Weekly Calls
3 MonthThree:

Tech and Systems
LESSONS:
I'll teach you which software are absolutely essential to making an online income stream work and which you can leave alone. You'll also start to solidify the systems you will be putting in place to make your side hustle run smoothly and require less time and energy.
CO-WORKING CALLS:
During our calls, you will establish your loyalty funnel including your free asset to attract an audience and your low-priced tripwire to start making money quickly. You will also learn how to set this all up so it functions seamlessly behind the scenes with out any effort from you.
MONTH THREE:
September 2019
New Lessons Drop Monday
Weekly Office Hours Wednesday
____________
CO-WORK:
Weekly Calls
4 Month Four:

Build Your Audience
LESSONS:
Month four is a pivotal month where you will start putting all of the pieces together. Now that you have all of your systems in place, you will start driving traffic and building an audience that will eventually buy from you. You will learn how to send qualified leads to your free opt-in, warm them up them with your low-priced offer, and position them to buy your full-priced offer.
CO-WORK:
On these calls, we will work together to outline a complete content strategy. You will learn to blog, vlog, or podcast in order to draw new leads into your audience. And by the end of the month you will have a comprehensive content and social media strategy to use to build your online income stream.
MONTH FOUR:
October 2019
New Lessons Drop Monday
Weekly Office Hours Wednesday
____________
CO-WORK:
Weekly Calls
5 Month Five:

Nurture Your Audience
LESSONS:
This month, you will work toward turning cold leads in to warm, eager buyers. You will learn how to deepen the relationship you have with those who follow you online and to be seen as a trusted friend who can solve their problems.
CO-WORKING CALLS:
In group, we will expand on the basic content strategy from the month before and add in email marketing and community building. By the end of the month you will know what to send in your weekly emails as well as how to foster a relationship with your audience.
MONTH FIVE:
November 2019
New Lessons Drop Monday
Weekly Office Hours Wednesday
____________
CO-WORK:
Weekly Calls
6 Month Six:
Online Visibility
LESSONS:
In this last month you will learn about different strategies to get your online product visible. We will discuss the differences between marketing and public relations and how you can use both to attract new customers. We'll also talk about the importance of building relationships in the online space.
CO-WORKING CALLS:
During our final month, you will put everything you've learned together into a repeatable process that attracts and primes your audience to buy your online product. You will finish the month with a completed list of people to network with as well as scripts to pitch yourself to podcasts, blogs, and other online outlets and the plans for a visibility event to launch your product.
MONTH SIX:
December 2019
New Lessons Drop Monday
Weekly Office Hours Wednesday
____________
CO-WORK:
Weekly Calls

More About Me
I'm Marissa and there's something I get fired up about..
Your education, training, and experience makes you uniquely qualified to start an online income stream. Seriously, there is so much crap for sale on the internet that smart consumers are craving quality products sold by bonafide experts.
Sure, the online space is confusing. It changes extremely fast and there are all kinds of new trends and tricks to try to stay on top of. There's a certain savviness that's required to navigate the internet and to make your online offering stand out in a sea of other products.
I also know just how much advice there is out there
AND HOW DIFFICULT IT IS TO KNOW WHAT'S ACTUALLY GOING TO WORK FOR YOU
But, the truth is, there are really only six-steps you need to follow to build a sustainable online income stream. All you need to do is tick them off in order and you will start to see success.
If you can learn to really focus, listen to what your audience is demanding, and hone your unique skills into a solid offer, you can make money online.
who is
READY
Clinicians who are feeling suffocated by the confines of 1:1 services and who want the freedom to expand their business without stress or liability.
Therapists who want to maximize the years they went to school, the money they've spent on continuing education, and the devotion they have to helping people and translate it to the online marketplace.
Practitioners who not only want to make an impact on their community, but want the potential to affect change the world over.
Therapists who are ready to listen to their inner voice and their desire to grow beyond their current business model and their current self-limiting beliefs.
who is
NOT QUITE READY
Clinicians without a full(ish) caseload who aren't in a position to scale.
Practitioners who do not have an optimized website or the ability to create one (or pay someone to do it for them).
Therapists who want to make money with "passive income" without putting in any up front work.
Therapists who only want to learn about strategy and don't want to do the reflective, personal work.
Clinicians who aren't interested in putting in the time or building a stand-out brand for their online income stream.

Frequently Asked Questions:
click on the questions below for answers
When does the mentorhip start?
This round of Side Hustle Support Group begins July 8th, 2019 and runs through December 22nd, 2019. During this time, you will receive weekly lessons, weekly open office hours opportunities, as well as participate in weekly live co-working calls.
How long will I have access to the lessons?
You will have lifetime access to the course content and co-working videos. Each time I update the course, you will receive an email about the latest version and will be able to log in and see what's new. However, we will only have co-working sessions for the six months the mentorship is live.
I've never been through a group mentorship before, what should I expect?
Side Hustle Support Group is different than your typical online course or mastermind. Over the course of six months, you will receive weekly lessons as well as participate in co-working sessions. Each Monday morning you will receive your weekly lesson to study on your own. There are open office hours sessions every Wednesday. Then, later in the week, you, your group members, and I will work together to accomplish the tasks laid out in the weekly lesson. We also have a rockin' community where we literally talk to each other every day. We've become a family.
Do I have to blog to build an online income stream?
This system can be applied to any content creation medium. If you prefer video or podcasts or something else, you can maximizes your own strengths to create content that feels in line with your values, and meets your needs. It's important to have an authority platform like a blog, podcast, YT channel when you are generating online income, but you don't have to create content every week if it's not your strong suit. We cover tons of different strategies in the mentorship.
How much time does the program require?
You can expect to devote around 5 hours per week going through the lessons, attending the optional office hours and participating in the live calls.
What exactly does co-working mean?
Unlike other masterminds, where you get only talk about high-level concepts and strategies, we will be working together as a team to accomplish your goals. You will have direct access to me and your group members and we will work together to make sure everyone's questions are answered. You will not feel left out, and I will personally help through any aspects of building an online income stream you find difficult or confusing.
When do the co-working calls take place?
The previous round of calls took place on Friday mornings. However, if this needs to change, we will be a small tight-knit group so we will work together to come up with a time that works best for everyone.
What if I can't attend the co-working calls live?
Immediately after our group session ends, I will be uploading a recorded video to that week's lesson page. This way you can revisit the recording and still have access to what the group worked through that week. You can still get everything you need from the program if you need to miss a few calls.
Do I need any special equipment?
We will be using Zoom for our co-working calls. This way everyone can work on their individual projects but see the rest of the group at the same time. We will have access to voice and text chat as well as view each other via video. If you use your desktop/laptop computer to access the co-working calls, you will not need anything else. If you use your phone or a tablet, you will need to download the FREE app.
You will also need to have an email marketing system and a landing page software. The one I reccomend and will be using to teach the course lessons is FREE so there is no extra cost to you.
Depending on the online offer you plan too create, you may require a course platform or membership site software. I can reccomend great options that are FREE or inexpensive.
What will be my biggest take-aways from
Side Hustle Support Group?
The purpose of Side Hustle is multi-fold. First, you will gain insight into what your ideal customer is willing to purchase to solve their problems. Second, Side Hustle teaches you to attract the right kind of leads that will turn into buyers from the get go. Ultimately, at the end of the six-month program, you will have a fully conceptualized, branded offer that is ready to pre-sell and the foundations of an audience to sell it to. But, what I think is the most profound thing that comes from the program is the fact that my students fully embrace and integrate their identities as entrepreneurs. By participating in Side Huslte you are growing as a business owner by still honoring the clinician.
Your Next Steps
apply for the Side Hustle Support Group mentorship below
CLICK THE BUTTON BELOW TO FILL OUT A SUPER-SHORT APPLICATION
Once you have submitted your application, I will contact you for a quick call to discuss details of the program like time commitment and financial investment.